Ideal for: Churches, Schools and Organizations   |   Grades: 1st – 6th   |   Dates: June 3rd – Aug 9th
Adventure For The City
From our neck of the woods to yours.
Exciting outdoor adventures, right in your city.
Can't get to camp? We'll bring camp to you. We've taken all the adventure and impact of Glorieta , stuffed it all in a truck or two, and and hit the road to bring our super fun camp experience to kids in urban areas. We partner with churches across the nation to deliver a week-long, fun-filled, Christ-centered, day camp experience specifically designed for kids and supervised by the world's most energetic counselors.
From rock climbing and archery tag, to soaking-wet water activities; they'll worship with friends, explore God's unchanging Word and learn what it means to be a kid who follows Christ. It's right in your own backyard and jam-packed with adventure activities and opportunities to learn. Kids will look forward to it every summer.
Drift Trikes
Fuzzy wristbands, Keds, and sliding sideways on a Big Wheel made for some serious street cred back in the day. Well, we've amped it up.
Bike Park
Okay, time to break out those tricks you spent hours on in the driveway. Bunny hop? Check. Wheelie? Yup. Bust out a few moves, and ride to glory.
Arrow TAG
We are hunters, and adventure is our game. We are unstoppable, and you are our prey. Take aim and bring 'em down. Before they get you!
Games of Skill... Or Not.
It doesn't matter if you are "super coordinated" or not; you'll still have massive fun in our crazy games. A good time will be had by all... or else!
Waterslide
We know more than a couple tricks to help cool you down on a summer afternoon. You'll slip and slide in a variety of activities amidst a lot of screaming.
Field Games
Guaranteed to break the ice. This is camp-olympics! From scavenger hunts to more inventive contests, you're sure to make a few new friends along the way.
Arts & Crafts
You'll leave with tan lines from all the beaded bracelets you've made and traded with your new besties. Get ready for paint under your nails and a bunch of souvenirs.
Ga-Ga Ball
Ga-ga wha? Trust us, it's not for babies. Part dodge ball, part tag and part king of the hill, it takes action to another level. Stay with it. Rule the octagon!
Dodgeball
There's nothing like the unmistakable tread of a new red dodgeball. It provides good grip. And a recognizable pattern on the side of your face. Respect the ball!
Obstacle Course
There's no easing into this, so jump right in! From there, you're climbing through our bouncy crash course. You'll love ducking, diving, and dodging to the end.
Extreme Bouncer
Are your seats and tray tables in their upright positions? Prepare for takeoff as our incredible jumper takes you soaring 25 feet in the air. Touch the sky!
Rock Climbing Wall
One look at the kaleidoscopic wall and you'll think it's easy. But it's like Crossfit for spider monkeys. It takes balance, footwork, and strategy in every move.
Inflatables
We're not just full of hot air when we say, "If it inflates, it's great!" Bounce through our collection of endless obstacles and feel your excitement balloon.
2018 SUMMER FOCUS
SHIPWRECKED
Sunk in sin, salvaged by Jesus.
A thematic journey designed to push teens toward putting their identity fully in Christ.
Staff
Enthusiastic. Energetic. Inspiring. And SUPER Fun.
Our staff is made up of a bunch of really fun, friendly people who are also super serious about providing you with the best camp experience ever. Each day they demonstrate their passion for serving Jesus Christ through leading by example and with a cheerful demeanor.
Our staff members are recruited based on their:

Round 'em up!
Sign 'em up!
Bring 'em out!
But before you do, make sure everyone knows the drill.
Church leaders, be sure to reserve a date for your group and the number of kids you will serve. It's easy!
Campers and Parents, if you're new to Glorieta City Camp or just need a refresh; here's your field guide for ultimate camp preparedness. Don't forget the sunscreen and a swimsuit. Sign up below, and let's go make some memories.
What to Bring
Sunscreen? Check. Water bottles. Check. Swimsuit? Double-check. Here's a complete list of stuff to bring with you to camp.
What not to Bring
Not to be a downer, but this is camp, baby! Enjoy it. Here's your list of items to leave at home.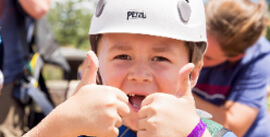 Health and Safety
The spiritual, physical, and emotional well being of every camper is our top priority. We're here to fulfill all their safety and nutritional needs.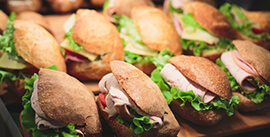 Meals
We are very active at camp and provide all campers with a healthy meal during lunch hour. Lunch and a snack are included in your camp fees.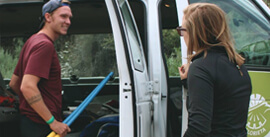 Arrival, Departure & Schedule
Morning drop off time starts at 8:00 am. Afternoon pick up starts at 4:30 pm. Contact your church or school for information on pick up and drop off locations.
Payment Policies
Payments for groups and individuals can be handled in a number of ways. Review our options and policies BEFORE registering for camp.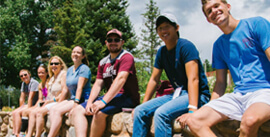 Code of Conduct
We're here to have fun, build each other up and encourage others in love! But there are a few behaviors that just won't fly at Glorieta Camps.
In Case of Emergency
We want kids to establish their independence. But if there's a home emergency, contact your church or school Director.
Find A City Camp Near You

| Date | Length | Campus | Location | By | Rates | Status | Register |
| --- | --- | --- | --- | --- | --- | --- | --- |
| June 4-8, 2018 | 4-Day | Ascent Health, Inc | Monroe, LA | Camp Eagle | $220/camper | COMPLETE | ----------- |
| June 4-8, 2018 | 4-Day | McDowell Mountain Community Church | Scottsdale, AZ | Glorieta Camps | $220/camper | COMPLETE | ----------- |
| June 11-15, 2018 | 4-Day | Calvary Baptist Church | Lake Havasu, AZ | Glorieta Camps | $230/camper | COMPLETE | ----------- |
| June 18-22, 2018 | 4-Day | Coronado Baptist Church | El Paso, TX | Camp Eagle | $180/camper | COMPLETE | ----------- |
| June 18-22, 2018 | 4-Day | Calvary Baptist Church | Lake Havasu, AZ | Glorieta Camps | $230/camper | COMPLETE | ----------- |
| June 25-29, 2018 | 4-Day | Old River Baptist Church | Dayton, TX | Camp Eagle | $220/camper | COMPLETE | ----------- |
| June 25-29, 2018 | 4-Day | Riverside Church of Christ | Coppell, TX | Glorieta Camps | $220/camper | COMPLETE | ----------- |
| July 2-6, 2018 | 4-Day | Creekside Christian Fellowship | Needville, TX | Camp Eagle | $180/camper | COMPLETE | ----------- |
| July 9-13, 2018 | 4-Day | Gruene United Methodist Church | New Braunfels, TX | Camp Eagle | $220/camper | COMPLETE | ----------- |
| July 9-13, 2018 | 4-Day | Piñon Hills Community Church | Farmington, NM | Glorieta Camps | $180/camper | COMPLETE | ----------- |
| July 16-20, 2018 | 4-Day | Christ Community Church | Ardmore, OK | Camp Eagle | $75/camper | COMPLETE | ----------- |
| July 16-20, 2018 | 4-Day | Southland Baptist Church | San Angelo, TX | Glorieta Camps | $220/camper | COMPLETE | ----------- |
| July 23-27, 2018 | 4-Day | First United Methodist Church | Kerrville, TX | Camp Eagle | $220/camper | COMPLETE | ----------- |
| July 23-27, 2018 | 4-Day | Montgomery United Methodist Church | Montgomery, TX | Glorieta Camps | $225/camper | COMPLETE | ----------- |
| July 30-August 3, 2018 | 4-Day | Saint James United Methodist Church | Little Rock, AR | Camp Eagle | $220/camper | COMPLETE | ----------- |
| August 6-10 | 4-Day | New Hope Church | Wylie, TX | Camp Eagle | $125/camper | COMPLETE | ----------- |
Payment Policy
Prices are the same for group leaders and campers
Full payment is preferred at the time of registration
A payment plan is available as follows:

Initial Deposit of $100 per person is due at time of registration.
Second Payment of 50% of your account balance is due 60 days prior to your camp or retreat.
Final Payment of the remaining account balance is due 7 days prior to opening day of your camp or retreat.

Please only register for the number of campers you are confident will attend. You can always add more campers later if space is available.
ALL PAYMENTS MADE ARE NON-REFUNDABLE for reservations abandoned with no advance notice.
Reservations canceled with advance notice will still require partial payment based on the schedule shown below:

2 Months Prior – 50% Cancellation Fee
1 Months Prior – 60% Cancellation Fee
3 Weeks Prior – 70% Cancellation Fee
1 Week Prior – 90% Cancellation Fee
If you have questions please contact josh.nelson@glorieta.org
Support Us
Four ways you can help