Ideal for: Families, Couples and Children | Ages: All Ages | Dates: Year Round
Come together, by getting lost in the right direction.
Leave the road behind and take the trails.
Adventure is the best kind of family bonding.
Whether it's a much-needed getaway for your immediate family, or you're planning a milestone reunion, we are all about families growing together and making memories through exciting outdoor adventures and experiential learning. When they spend time in nature playing and overcoming challenges – they grow closer and learn new things about each other. By infusing the camp experience with Biblical truths, real relationships emerge and adventures become life lessons that provide opportunities for spiritual growth. Camp may end, but the wealth of knowledge they gain can impact their lives and communities forever.
TOTALLY FLEXIBLE
Your retreat is totally flexible so that you can get the most relaxation out of your trip. Feel free to participate in as much or as little of what we have planned as you like. The important thing is that you relax, unwind and spend time with God – whether alone or in a group. We just want you to be spiritually and physically refreshed.
Excursions
You can spend all four days of your retreat nestled in the seclusion of Glorieta and all it has to offer. Or, you can venture off for an afternoon in historic Santa Fe, just a short drive from camp.
Santa Fe is among the oldest cities in the United States, with a vast history and unique mix of art and culture. Set some time aside to visit Santa Fe and attend one of its many festivals, markets, galleries or concerts.
Whitewater Rafting
*Whitewater rafting availability is limited for groups camps. Contact groups@glorieta.org to reserve spots. Additional Fee is $55 Per Person for families.
Tree House Challenge Course
Waterfront Tower
Our flagship feature is a 5 level treehouse. Take a drop down one of four super slides or have gallons of fun in any of our waterfront activities.
Bomb the Blob!
Climb. Leap! Plop! Launch! Whoa! Splash! Climb. Leap! Plop! Launch! Whoa! Splash! Repeat again and again until we wear 'em out.
Outdoor Rock Climbing
If you're a thrill seeker who'd like to feel a little "boulder", we accommodate all skill levels in many different climbing styles. For those about to rock, we salute you!
Drift Trikes
Fuzzy wristbands, Keds, and sliding sideways on a Big Wheel made for some serious street cred back in the day. Well, we've amped it up.
Mountain Bikes
Hop on and go for a spin that will leave you breathless in more ways than one. When you experience a mountainside ride, you'll know what we mean.
Super Swing
Hey camper, camper. Hey camper, camper. Swing! Harness up and take a big leap of faith. Only at Glorieta can kids have this much fun in church.
Terrain Park
Take a chain-grinding, quad-shredding lap or two around our wicked dirt tracks, bust out a few of those moves you practiced, and soar to glory.
Drift Ball
It's like a cross between basketball, soccer, hockey, polo and demolition derby on our awesome drift trikes. Hard to explain. Amazing to play. Try it.
Mario Kart
Mario Kart is a series of go-kart-style racing video games developed and published by Nintendo as spin-offs from its trademark Super Mario series.
Arrow TAG
We are hunters, and adventure is our game. We are unstoppable, and you are our prey. Take aim and bring 'em down. Before they get you!
Mud Pit Melee
Grit your teeth for an untethered free-for-all. Here's mud in your eye... and between your toes... and behind your ears..
Little Kid Zip
The high-flying thrill of our zip lines can be a lot. That's why we've developed a course that's just right for building confidence in our younger campers.
Hang Time
There are plenty of places around camp to relax. Stake a claim at one of the many hammocks that are open for grabs. Breath in the fresh air. Now exhale.
Games of Skill... Or Not.
It doesn't matter if you are "super coordinated" or not; you'll still have massive fun in our crazy games. A good time will be had by all... or else!
Whitewater Rafting
"Row! Row! Row! You lazy land lubbers! Heave ho and off we go! Steady as she goes." Will somebody smack that guide with a paddle?
Crate Stacking
You've never stacked anything like this. Ever. It takes nerve, balance and a lot of patience to build a tower this high. Stand on top without tumbling for the win.
Via Ferrata
It's serious mountaineering without the imminent danger. Ascend cliff faces and negotiate overhangs. You can yodel all the way up... if you can catch your breath.
Slingshots
These are no toys, but they are a lot of fun. We may not be slaying giants, but you will get good target practice. Take aim. Hold your breath. Steady. And...
Mini Golf
If putting around is your thing, we have the perfect way to pass an afternoon. This classic family sport is best under the pines, with a nice summer breeze.
Hiking
Thousands of acres and miles of trails through God's beautiful creation. Explore the trails and experience vistas that will take your breath away.
Climbing Grotto
Test your grip and your core strength on our Swiss army knife of climbing sweetness. This tower can test and inspire almost any level of climber.
Field Games
Guaranteed to break the ice. This is camp-olympics! From scavenger hunts to more inventive contests, you're sure to make a few new friends along the way.
Ga-Ga Ball
Ga-ga wha? Trust us, it's not for babies. Part dodge ball, part tag and part king of the hill, it takes action to another level. Stay with it. Rule the octagon!
Dodgeball
There's nothing like the unmistakable tread of a new red dodgeball. It provides good grip. And a recognizable pattern on the side of your face. Respect the ball!
Obstacle Course
There's no easing into this, so jump right in! From there, you're climbing through our bouncy crash course. You'll love ducking, diving, and dodging to the end.
Sand Volleyball
Bring it on. Serve it up. Spike, slam, wham, attack - Let your competitive spirit take over. You'll need it. Dig, set, spin, spike! Leave the campfire for day's end.
Rappelling
Your heart pounds as you overcome your nerves and step off the cliff. What were you thinking? Total focus. Step by step. Now you're down, confident. Again!
Basketball
There's nothing better than a game of high altitude hoops. Pick up moves with other campers from around the country, or take 'em to school like you do at home.
Coffee Shop
There's no fancy mermaid on these cups. This is real grounds for sittin' and sippin', Lower Rockies style. Order up, bust out the board games and let's chat.
Bouldering Blocks
Brand new to rock climbing? These colorful blocks are just right for learning the basics and getting the 'hang' of climbing without getting too far off the ground.
Gypsy Wagon
This colorful little wagon is a mobile store loaded with treats. It's part truck, part house, part rainbow and one of the many wonders you'll find at Glorieta.
Redneck Paintball
Think paintball with slingshots. Don't let the name fool you, your neck is well protected. Your pride, however, is not. Think fast! They come at you from all sides.
Zip Tour
Our dual line tour features FIVE sections of fast-moving zip lines stretched high above the alpine floor. Each section give you a different experience. Bring a friend!
Zip Drop
This is like a normal zip line, only a little more loosy-goosey, with special tethers that let you drift to the ground like a parachuter coming in for a landing.
Tree Rappelling
What's better than the view of the forest from the treetops? The trip back down of course. This is why ropes go with trees like campfires go with singalongs.
Treehouse Challenge Course
Quietly nestled in the pines is a diabolical treehouse designed to test both your mental and physical abilities. Only the best problem solvers will prevail!
Waterfront Decks
Water you waiting for? Take a dip and a drop from any one of our numerous decks rigged with ropes, slides, blobs and more. Look out below, and bombs away!
Indoor Superswing
Hey camper, camper. Hey camper, camper. Swing! Harness up and take a big leap of faith. Only at Glorieta can kids have this much fun in church.
Inflatables
We're not just full of hot air when we say, "If it inflates, it's great!" Bounce through our collection of endless obstacles and feel your excitement balloon.
Arbor Climb
Do you love the woods? Well, harness up, because you're about to get closer to nature than ever before. This is tree climbing brought to another level.
Disc Golf
To heck with the clubs; grab a disk and join the fun. It's all in your swing... or is it the fling? This is the perfect place to test your skills at a high level.
Mountain Scooters
This ain't your smooth driveway and these things take scootering to a whole new level. Hop on and go for the ride of your life while trying to keep up!
Adventure Upgrades are a way for us to keep the cost of camp low for everyone while also offering extra adventures to those who want them. We offer one package: "Whitewater Rafting Trip". See details below and if you would like to add it, just be sure and choose the option during the Sign Up process.
WHITEWATER RAFTING
It's like navigating a torrent of liquid adrenaline while being yelled at to paddle harder, faster, this way and that – or else – you're going swimming involuntarily. Suddenly the reason for the helmets and life jackets becomes crystal clear to you. This couldn't be more fun!To add this to your camp experience, choose this option during the Sign Up process.
Additional Fee – $55 Per Person
Staff
Enthusiastic. Energetic. Inspiring. And SUPER Fun.
Our staff is made up of a bunch of really fun, friendly people who are also super serious about providing you with the best camp experience ever. Each day they demonstrate their passion for serving Jesus Christ through leading by example and with a cheerful demeanor.
Our staff members are recruited based on their:

Camp Features
Some of the things that make Glorieta such a very special place.
Getting ready for camp.
Here's your field guide for ultimate Family Retreat preparedness.
Family Retreat Lodging
Hotel-style rooms with full private bathrooms and either two queen or one king-size bed. Adjoining rooms available on limited basis.
RV Camp Sites
If you've got a big rig, bring it along! We offer pull through sites with full hook-ups that include 15 and 30 amp electricity, water, and sewer.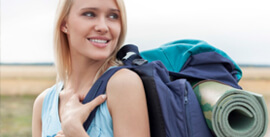 What to Bring
Toothbrush? Check. Shorts and T-Shirts. Check. Swimsuits? Double-check. Here's a complete list of stuff to bring with you to camp.
What not to Bring
Not to be a downer, but this is camp, baby! Enjoy it. Here's your list of items to leave at home. Yes, cell phones are on it.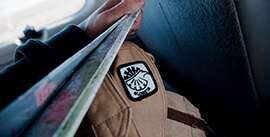 Getting To Camp
Glorieta is located at 11 State Highway 50, Glorieta, NM 87535. For directions click the "MAP" button below.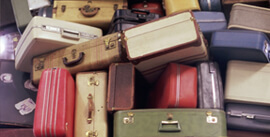 Luggage Limit
You don't have to go minimalist, but who wants a bunch of stuff to keep track of? Pack light for a stress-free camp experience.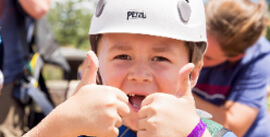 Health and Safety
The spiritual, physical, and emotional well being of every camper is our top priority. We're here to fulfill all their safety and nutritional needs.
Activity Upgrades
There are way more adventures to experience at camp than can be done in a week. But if your adrenaline isn't rushing quite fast enough click the "More" button below.
| Category | Length | Dates | Rates | Status | Register |
| --- | --- | --- | --- | --- | --- |
| Family Retreats | 3-Day | Dates Available Year Round | TBD | Contact Us | SIGN UP |
| Family Camp Fees | Number of Campers | Rates | Totals |
| --- | --- | --- | --- |
| {{event.name}} | | {{event.cost | currency : $}} | {{ quantity*event.cost | currency : $}} |
Camp Fee Total : 
{{GrandTotal | currency : $}}
{{GrandTotal | currency : $}}
Actual Camp Fee Total : {{maxAmount | currency : $}}
{{bar}}
| Family Accommodation Fees | Rooms Needed | Rates | Totals |
| --- | --- | --- | --- |
| {{eventTwo.nameTwo}} | | {{eventTwo.costTwo | currency : $}} | {{ quantityTwo*eventTwo.costTwo | currency : $}} |
Accommodation Fee Total :{{GrandTotalTwo | currency : $}}
Family Camp Total Price : 
{{GrandTotal*1 + GrandTotalTwo*1 | currency : $}}
{{maxAmount*1 + GrandTotalTwo*1 | currency : $}}
Payment Policy
Prices are the same for group leaders and campers
Full payment is preferred at the time of registration
A payment plan is available as follows:

Initial Deposit of $100 per person is due at time of registration.
Second Payment of 50% of your account balance is due 60 days prior to your camp or retreat.
Final Payment of the remaining account balance is due 7 days prior to opening day of your camp or retreat.

Please only register for the number of campers you are confident will attend. You can always add more campers later if space is available.
ALL PAYMENTS MADE ARE NON-REFUNDABLE for reservations abandoned with no advance notice.
Reservations canceled with advance notice will still require partial payment based on the schedule shown below:

2 Months Prior – 50% Cancellation Fee
1 Months Prior – 60% Cancellation Fee
3 Weeks Prior – 70% Cancellation Fee
1 Week Prior – 90% Cancellation Fee
If you have questions please contact meredith.nelson@glorieta.org
Support Us
Four ways you can help