Ideal for: Families, Couples and Children       |       Ages: All Ages       |       Dates: August 17th – November 6th, 2022, March 1st – May 14th, 2023
Come together, get lost in the right direction.
Leave the road behind and take the trails.
Adventure is the best kind of family bonding.
Whether it's a much-needed getaway for your immediate family, or you're planning a milestone reunion, we are all about families growing together and making memories through exciting outdoor adventures and experiential learning. When they spend time in nature playing and overcoming challenges – they grow closer and learn new things about each other. By infusing the camp experience with Biblical truths, real relationships emerge and adventures become life lessons that provide opportunities for spiritual growth. Camp may end, but the wealth of knowledge they gain can impact their lives and communities forever.
TOTALLY FLEXIBLE
Your family bonding is totally flexible so that you can get the most relaxation out of your trip. Feel free schedule in as much or as little as you like.  The important thing is that you relax, unwind and spend time with God – whether alone or in a group. We just want you to be spiritually and physically refreshed.
EXCURSIONS
You can spend all of your retreat nestled in the seclusion of Glorieta and all it has to offer. Or, you can venture off for an afternoon in historic Santa Fe, just a short drive from camp.
Santa Fe is among the oldest cities in the United States, with a vast history and unique mix of art and culture. Set some time aside to visit Santa Fe and attend one of its many festivals, markets, galleries or concerts.
Whitewater Rafting
*Whitewater rafting availability is limited. Contact retreats@glorieta.org to reserve spots. Additional Fee is $55 Per Person.
Zip Drop
A zip line with the added element of a slight free fall. Special tethers let you drift to the ground like a parachuter coming in for a landing!
Wilderness Hiking
From short hikes with a view, to longer journeys winding through National Forest trails, adventure is out here!
Archery Tag
Equipped with padded arrows and bow on an extensive wooded course full of secret hide-outs, bring your opponents down in a classic game of TAG and many other competitions!
Drift Trikes
Sliding sideways on a Big Wheel made for some serious street cred back in the day. Well, we've amped it up.
Redneck Paintball
Think paintball with slingshots. Don't let the name fool you, your neck is well protected. Your pride, however, is not. Think fast! They come at you from all sides.
Super Swing
With full-body harnesses and an entire team required to run this swing, there's a reason we call it "super!"
Whitewater Rafting
Wanting to really kick your adventurous spirit into gear?! We partner with New Mexico River Adventures to offer a rafting experience you won't soon forget.
Crate Stacking
It turns out, a pile of milk crates can be quite the challenge! It takes balance, focus, and strategy to build as you climb higher and higher. Bet you can't make it to 20.
Via Ferrata
Challenge yourself to traverse "the Iron Way"- where mountaineering meets obstacle course.
The Blob!
Partner up and send your friend sailing through the air by jumping onto this giant inflatable pillow at our Waterfront!
Mountain Scooters
Ever thought to put mountain bike tires on a Razor scooter? Hop on for a ride you won't soon forget!
Mini Golf
If putting around is your thing, we have the perfect way to pass an afternoon. This classic family sport is best under the pines, with a nice summer breeze.
Climbing Grotto
Test your grip and your core strength on our tucked away climbing cavern.
Ga-Ga Ball
Ga-ga wha? Part dodge ball, part tag and part King of the Hill, it takes action to another level. Rule the octagon!
Blacklight Dodgeball
Variations on the classic game, kicked up a notch. From free-for-alls to zombie matches, dodgeball under the glow of these lights can be trickier than you think.
Arbor Climb
Tree climbing on a whole different level.
Drift Ball
It's like a cross between basketball, soccer, hockey, polo and demolition derby on our awesome drift trikes. Hard to explain. Amazing to play.
Obstacle Course
Inflatables meet Waterfront. A combination that makes for quite the slippery match!
Sand Volleyball
For classic games of 2-on-2 to 50-player Nuke 'Em, we have sandy courts for everyone to enjoy!
Sports Courts
There's nothing better than a game of high altitude hoops. Or how about a match of mountain tennis? This is the place!
Bouldering Blocks
Brand new to rock climbing? These colorful blocks are just right for learning the basics and getting the 'hang' of climbing without getting too far off the ground.
Hang Time
There are plenty of places around camp to relax. Stake a claim in our hammock village for the best way to enjoy the mountain breeze.
Waterfront Decks
Decks rigged with rope swings, water zip lines, monkey bars, water slides, and more! We've got plenty to keep you busy staying cool in our Waterfront.
Coffee Shop
A place for a rejuvenating cup o' joe, quality conversations, board games, and kicking your feet up.
Disc Golf
An 18-hole course that spans our entire main campus, this is the perfect place to test your disc golf skills! It's all in your swing... or is it the fling?
Looking for something more unique? These special experiences can be arranged in advance on a limited basis. Talk to your retreat coordinator for more details on availability for your group. Price will vary for each experience so please contact your booking coordinator in advance to discuss details.
Outdoor Movie
Experience a movie in the outdoors together, as Glorieta Camps provides the big screen projector, sound, and popcorn! This is available on a limited basis, and your group must provide the movie to feature.
New Mexico Hall Exclusive Use
For a private retreat with our most upscale meeting spaces this is the best option for your group. This includes all meeting spaces in New Mexico Hall even if they are not used by your group so that you will have a private space for your event. Located directly across from our hotel style lodging this the perfect place for a relaxing retreat.
White Water Rafting
It's like navigating a torrent of liquid adrenaline while being yelled at to paddle harder, faster, this way and that – or else – you're going swimming involuntarily. Suddenly the reason for the helmets and life jackets becomes crystal clear to you. This couldn't be more fun!
Picnic in the Prayer Garden
A date for couples to enjoy the beautiful outdoors while eating on picnic mats spread throughout the prayer garden. We can do more selective meals such as chicken salad sandwiches, fresh fruit, etc.
Date Night at the Ranch House
A romantic night in a more private area of camp away from the main crowds. Our staff will prepare a nice meal such as steak and potatoes and a delicious dessert to finish off the night.
BBQ Dinner & Dance at the Red Barn
A night of delicious BBQ chicken, cornbread, corn on the cob, and delightful peach cobbler. Country music playing in the background sets the mood for a great night of dancing and laughter.
Hobo Dinners at the Back 30
A night of cooking a variety of vegetables and meat over campfires and enjoying the outdoors under the stars.
Sock Hop at Route 66
Freshly cooked burgers, kettle corn popping, and cotton candy with movies under the stars, bowling, and 1950's-themed sock hop.
Backpacking & Camping
Looking for a more rugged experience? Primitive camping is available in the backcountry of Glorieta property. Groups can experience a night in the great outdoors. All necessary gear is provided. Call for more information and pricing.
Staff
Enthusiastic. Energetic. Inspiring. And SUPER Fun.
Our staff is made up of a bunch of really fun, friendly people who are also super serious about providing you with the best camp experience ever. Each day they demonstrate their passion for serving Jesus Christ through leading by example and with a cheerful demeanor.
Our staff members are recruited based on their:

Getting ready for camp.
Here's your field guide for ultimate Family Retreat preparedness.
Retreat Lodging
Hotel-style rooms with full private bathrooms and either two queen or one king-size bed. Adjoining rooms available on limited basis.
RV Camp Sites
If you've got a big rig, bring it along! We offer pull through sites with full hook-ups that include 15 and 30 amp electricity, water, and sewer.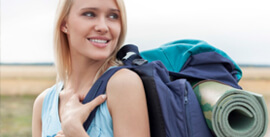 What to Bring
Toothbrush? Check. Shorts and T-Shirts. Check. Swimsuits? Double-check. Here's a complete list of stuff to bring with you to camp.
More
What not to Bring
Not to be a downer, but this is camp, baby! Enjoy it. Here's your list of items to leave at home. Yes, cell phones are on it.
More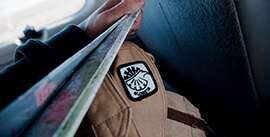 Getting To Camp
Glorieta is located at 11 State Highway 50, Glorieta, NM 87535. For directions click the "MAP" button below.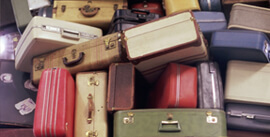 Luggage Limit
You don't have to go minimalist, but who wants a bunch of stuff to keep track of? Pack light for a stress-free camp experience.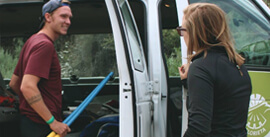 Arrival & Departure
We can't wait to welcome you to camp! For more information on arrival and departure times, please contact us.
Email
| Category | Length | Dates | Rates | Register |
| --- | --- | --- | --- | --- |
| Family Retreats | 1-5 Days | August - November, March - May | Click Here | Contact Us |
For any questions regarding Family Retreats or registration please contact:
 Glorieta REtreats Team: Email  |  505-757-6161
Payment Policy
A non-refundable 25% deposit is due to officially reserve your retreat.
Prices are the same for group leaders and campers.
Full payment is required before check-in.
Please only register for the number of campers you are confident will attend. You can always add more campers later if space is available.
ALL PAYMENTS MADE ARE NON-REFUNDABLE.
Reservations canceled with advance notice will still require partial payment as indicated on contract signed by group leader.
If you have questions please contact retreats@glorieta.org
Support Us
Four ways you can help